She Gets a Lot Wrong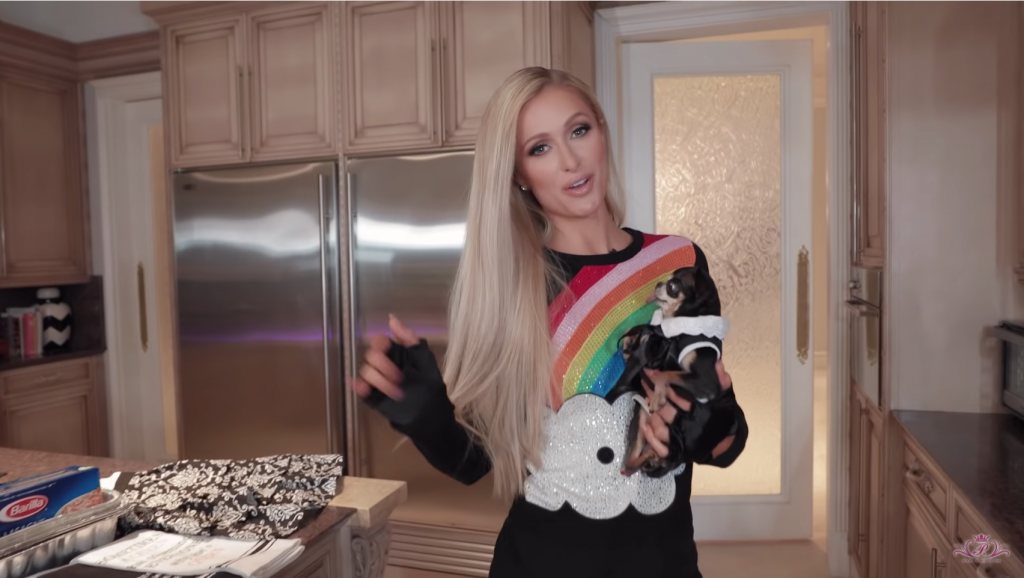 ---
ADVERTISEMENT
---
Here is a list of items Paris totally got wrong while cooking:
Her chef gloves are so bad and far from sanitary she would be better off wearing these on a cycling bike.
She calls 'no-boil' noodles 'steamed' noodles? She apparently doesn't think water needs to boil before placing the noodles in the pot as well.
If you are to describe how to make a food dish, you should probably know what the utensils are that you are about to describe. She has little to no idea how to shred cheese or what the items she is using are called.
She has no idea what ingredients she is using and is extremely wasteful. Between buying two different ricotta cheeses and not using one because it looked 'funny' she is outrageously wasteful. She uses a single use dish to cook it in and doesn't use half the ingredients (onions and garlic) she brought to cook with.
She never washes her hands throughout the entire episode… but picks up raw meat and pushes her hair out of her face multiple times.
We are sure she does a number of other things wrong but this is just a few to start with.
---
---